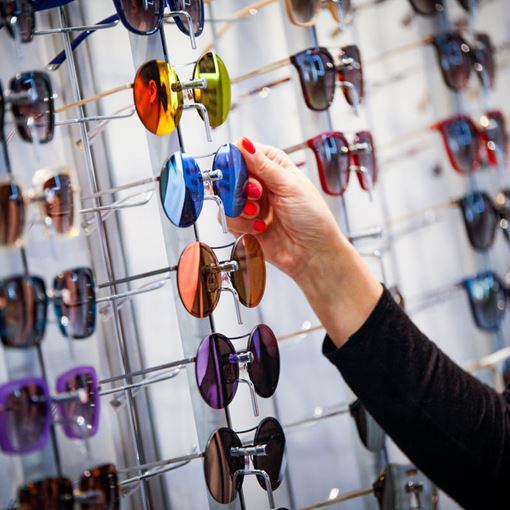 The largest industry meeting will last three days!
The 7th edition of the Optics Fair is already ahead of us. For over ten years, the largest meeting of the optical industry in Poland was held in a two-day formula. In 2020, we invite you to the new installment of the event, which will last three days, so that everyone can see the even greater exposure and take part in an ever richer program of events.
Idea Expo
Offer
Trust the experience! We've been constructing fair stands with passion for over 30 years! Our offer includes constructing and designing as well as untypical solutions. that suits your needs!
Garden City restaurants
Designer restaurants in the business center of Poznań
Elegance, modernity, service at the highest level. Each of the five interiors was created in a different style and in a subtle way refers to flavors. The three-level restaurant complex consists of rooms: Basilico Bistro, Oregano and Wine, Tabasco, Saffron a'la carte, Vanilla, Cinnamon.
Golden Medal MTP
They have reached for gold!
Discover the products that will set trends in 2020!
W tym samym czasie
The largest trade fair for products and services for seniors in Poland
The event is organized by Międzynarodowe Targi Poznańskie together with the Center for Senior Initiatives and the Regional Center for Social Policy. During the fair, producers, service providers and non-governmental organizations present a comprehensive range of age-friendly products, taking into account the potential and needs of older people, as well as the offer of projects for their life and professional activation. The trade statistics that are growing year by year show that the VIVA SENIORZY fair! they are an extremely important and necessary social event - they counteract discrimination and unequal treatment of the elderly, change the stereotypical perception of old age and the elderly. In response to the diverse needs of visitors, the event exposition consists of many different segments. The fair is accompanied by a rich program of lectures and lectures on health prevention, educational and developmental workshops as well as art therapy classes. An inseparable element of the event are performances by Polish artists.
Targi Mieszkań i Domów Wrocław
Targi Mieszkań i Domów Wrocław